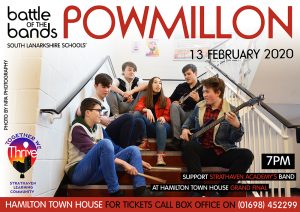 Tickets are now on sale for this competition. 13th February at 7pm.  Please come and support our pupils who are competing against all other South Lanarkshire Schools.  It is a great event and well worth a night out for!
Our NPA photography class did a special shoot last Friday with Strathaven Academy's band – 'Powmillon' featured on the poster.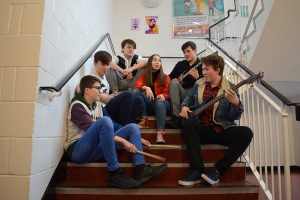 Photos of the event to follow! Stay tuned.