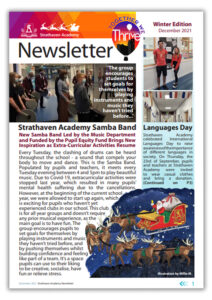 On behalf of the S6 Communications Team, we hope you have enjoyed the many issues of the School Newsletter over the last few years (see archive below to download copies). We look forward to publishing new editions throughout the academic year.
The latest 'Winter Edition 2021' is available to download NOW! (Follow link below)
Strathaven Academy usually publishes our newsletter twice a year. The 'Winter Edition' comes out in December and the 'Summer Edition' in June. 
The S6 Communications Elective, led by Mr Wellcoat, produce the newsletter. Pupils gather the stories and articles and use software to produce printed and digital copies. (Digital editions only at the moment) Students also run the pupil zone section of the school website, which has been re-branded as – 'the NETWORK'.  (Click on link)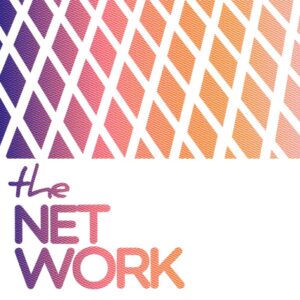 This provides senior students with the opportunity, as part of their elective, to work to deadlines and experience a real-world process. Below is an archive of previous issues – please have a look!  
Archive:
September 2020 'Special Edition' Newsletter