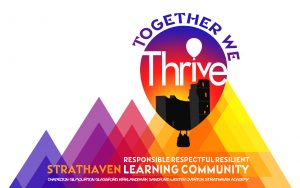 Help and Support
Information about clothing grants and free school meals –www.southlanarkshire.gov.uk/info/200186 or 0303 123 1011
DWP – Universal Credit helpline – 0800 328 5644
SLC – Money Matters Advice Service – 0303 123 1008
Benefits are Changing Team (for South Lanarkshire Council Tenants) – 0303 123 1012 or benefitsarechanging@southlanarkshire.gov.uk
Shelter Scotland Housing Advice – 0808 800 4444 (out of hours 0800 242024)
Food Co-ops – www.locator.org.uk
Clyde, Avon and Nethan Food Bank – 07591 104 027
Hamilton District Food Bank – 07884 451 512
East Kilbride Community Food Bank – 01555 771 700
Best Start Food Payments – 0800 182 2222 or www.mygov.scot/best-start-grant
R:evolve Recycle Clothing Bank – 0141 641 5169 or www.revolve-recyle.co.uk
Citizens Advice Bureau – 01698 283477 (Hamilton), 01355 263698 (EK), 01555 664301 (Clydesdale)
If you do not have access to the internet or telephone please visit your local library, community centre or Citizens Advice Bureau and make use of their free facilities.
How you can help us:
Donate items of uniform, PE kit and study materials that you no longer need. Please drop them off at the school office.
Keep us up-to-date with any relevant information.
Consider helping out at PTA and other school events.