Archive Projects (Below) for Home Learning. Thanks for continuing to access the Google Classroom for assignments/resources. 
(Update – 15 May)
Thanks again to all our 2019/20 Higher Photography pupils. If you were able to contribute to the Google Classroom over the last few weeks and stay in touch with your teachers, thanks for your hard work and perseverance at this time.
You will see new invites to join the new Higher Photography classrooms for the change of timetable on Monday 18 May. If you're able to respond to the invite, we are starting the new 2020/2021 session and hope to see your contributions to the tasks set.
(Update – 20 March)
Please continue with Higher Photography work and aim to complete by Tuesday 26 May. 
(Update 25 March)
You may have seen the SQA announcement yesterday on current coursework – link below from SQA.  I posted on the school website before the closure with a deadline date of Tuesday 26 May. I think that it is important to finish what you started and as the SQA have said, 'work can still be used as part of the suite of evidence for teachers and lecturers to draw on as they consider estimated grades'. I also know that, as artists/photographers, you will want to see your projects through to completion. At present, continue to take photos if you can. I'm planning on setting up a Google classroom for communication in due course. 
Thanks, Mr Wellcoat
https://www.sqa.org.uk/sqa/93658.html
Update – Please continue to access the Higher Photography Google Classroom for information and to communicate with your teacher(s) and fellow students.
Higher Photography study resources
Pupils should continue to access SQA documents for study materials using the following link: https://www.sqa.org.uk/sqa/47896.html
Students should look through the following:
RESOURCES>  Understanding Standards> Examples of candidate evidence with commentaries.
RESOURCES>  Photography Resources>  Video links on Exposure, Shutter Speed, Aperture etc.
ASSESSMENT> Coursework.
ASSESSMENT>  Specimen question paper.
ASSESSMENT> Past papers and marking instructions.
The Higher Photography course, delivered by the Art and Design department, is designed to inspire and challenge students.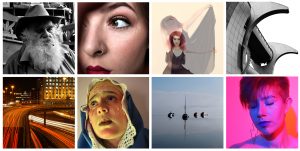 Candidates are required to represent their personal thoughts visually through the medium of photography. Using an integrated approach to learning, students plan, develop and produce imaginative photographs. They also develop their appreciation of photographic work and practice.
The skills that students acquire are valuable for learning, life and work.

Higher Photography allows students to broaden and deepen their skills base, and to widen their choice of possible future vocations.

The course provides opportunities for vertical and lateral progression to further education and to other SQA qualifications in Photography and other related subjects.

Students use creative and technical problem-solving skills, and are required to reflect critically on their own work and that of others.

The learning experiences in the course are flexible and adaptable, with opportunities for personalisation and choice.

In the examples above, you can see examples of students' work, showcasing the range of themes they chose to express their ideas. Many aspects of photography are explored, including portraiture, landscape and still life. Students often include their friends and family in a wide range of shooting scenarios and styles.